FOR IMMEDIATE RELEASE: 2021-08-26
After Fielding the Famous Spirit of Daytona Prototypes, the Family Enjoys Preparing Cars for the IMSA-Sanctioned Series
By Godwin Kelly
DAYTONA BEACH, Fla. – Every time there's an Idemitsu Mazda MX-5 Cup presented by BFGoodrich Tires race, there's a good chance Flis Performance will see victory lane.
No, it's not a super team, but the only company that builds these MX-5 cars for the one-make series sanctioned by IMSA. The company, based in Daytona Beach, became the lone constructor before the 2020 season. Flis Performance also sends a parts truck and technicians to every event.
Owned by brothers Troy and Todd Flis, who once fielded iterations of the popular Spirit of Daytona IMSA prototype, Flis Performance has created 32 MX-5 Cup cars and has six more in production. The phone is constantly ringing.
"We built 16 cars last year total," Todd said. "We have exceeded last year's total as of today. We will wind up building at least 22 cars before the year is over."
Flis Performance has two shops. The street cars that Mazda delivers are stripped down in the first shop. Once the street components are removed, the cars are sent to the former Spirit of Daytona shop and turned into race cars. Each car is created to reflect the same set of rules.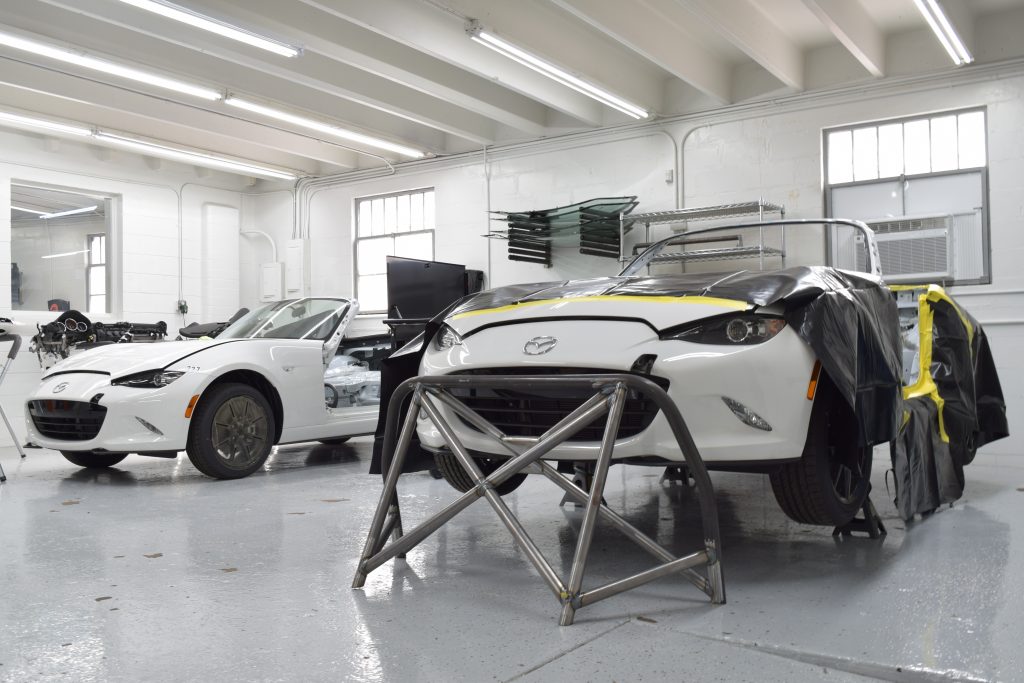 "Every car is built identically, down to the brackets," Todd said. "That keeps the competition close and cost of competition in line at all times."
Since coming under the IMSA banner this year, MX-5 Cup car sales have spiked. The season-opening race at Daytona International Speedway created quite a buzz.
"It's been a great relationship," Troy said. "Mazda has been super happy with our work."
Original MX-5 Cup cars are still eligible to race. At last count, there were 243 MX-5 cars in competition. The size of an average MX-5 Cup field is about 30 cars. Many of the cars are raced in local and regional club events.
"We have seen the third car ever built for this series raced this year," Todd said. "Those cars are still competitive in the series, which makes it nice because you're not having to upgrade every year. I think the biggest change for these cars was the gearbox, so in 2020 we went with a sequential gearbox and we've had zero failures. Those just never break."
The sealed engines are quite durable as well. Todd Flis said last year's champion and current points leader Michael Carter has used the same engine since his rookie season in 2019.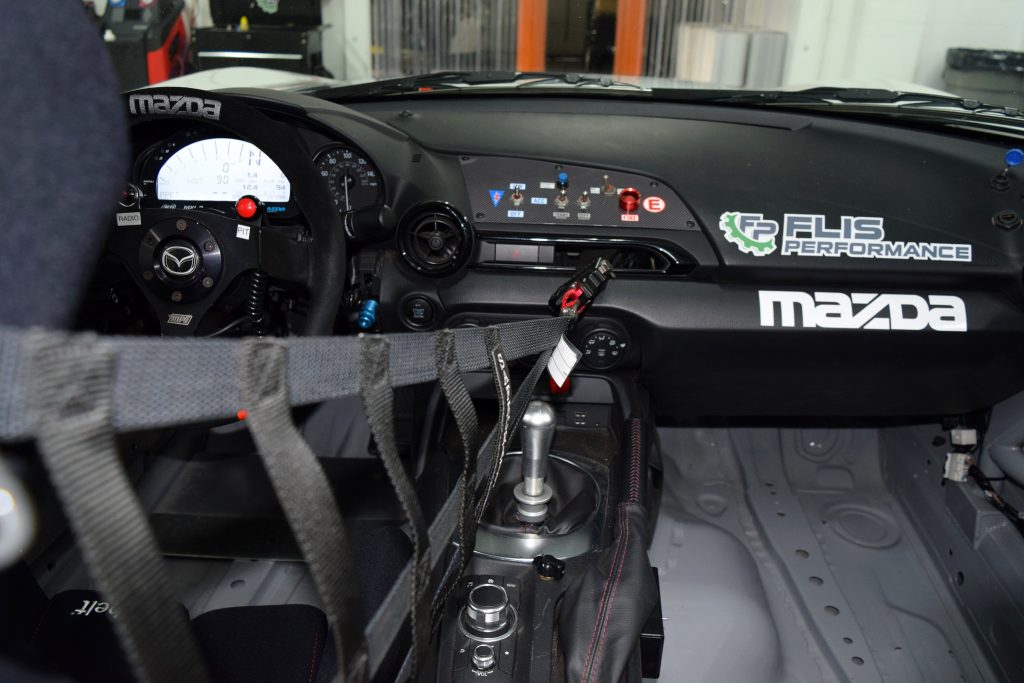 The Flis family has been racing three decades. The Spirit of Daytona program started in the garage of an Ormond Beach, Florida, home. The first car was owned by Daytona Beach car dealer Craig Conway, with the Flis family his crew.
"This deal brings us full circle, back to our grassroots," Todd said.
"This is fun for us," Troy added. "This has been awesome. We started out making these types of cars, and then went up to prototypes, now back to making these cars. This is right in our wheelhouse."
And they only look to get busier. Todd said many inquiries are from families looking for a step up from go-karts to the entry-level car series.
"I think this is going to be a banner year for the series," Troy said. "There are a lot of people inquiring about running the series next year. The momentum is great and super. That all goes back to what we are doing car-wise."
The next doubleheader round for Mazda MX-5 Cup is Sept. 10-12 at WeatherTech Raceway Laguna Seca.
Click Here  to see the IMSA article