FOR IMMEDIATE RELEASE: 7.6.20
Flis Performance released it's Full Synthetic; 75-90 Performance Gear Oil for The Mazda Global MX-5 Cup Series. With the new Sadev transmission being homologated for the series, this gear oil has been developed to provide reduced heat, friction, and excellent protection from corrosion and wear while delivering superior protection with enhanced lubricity performance.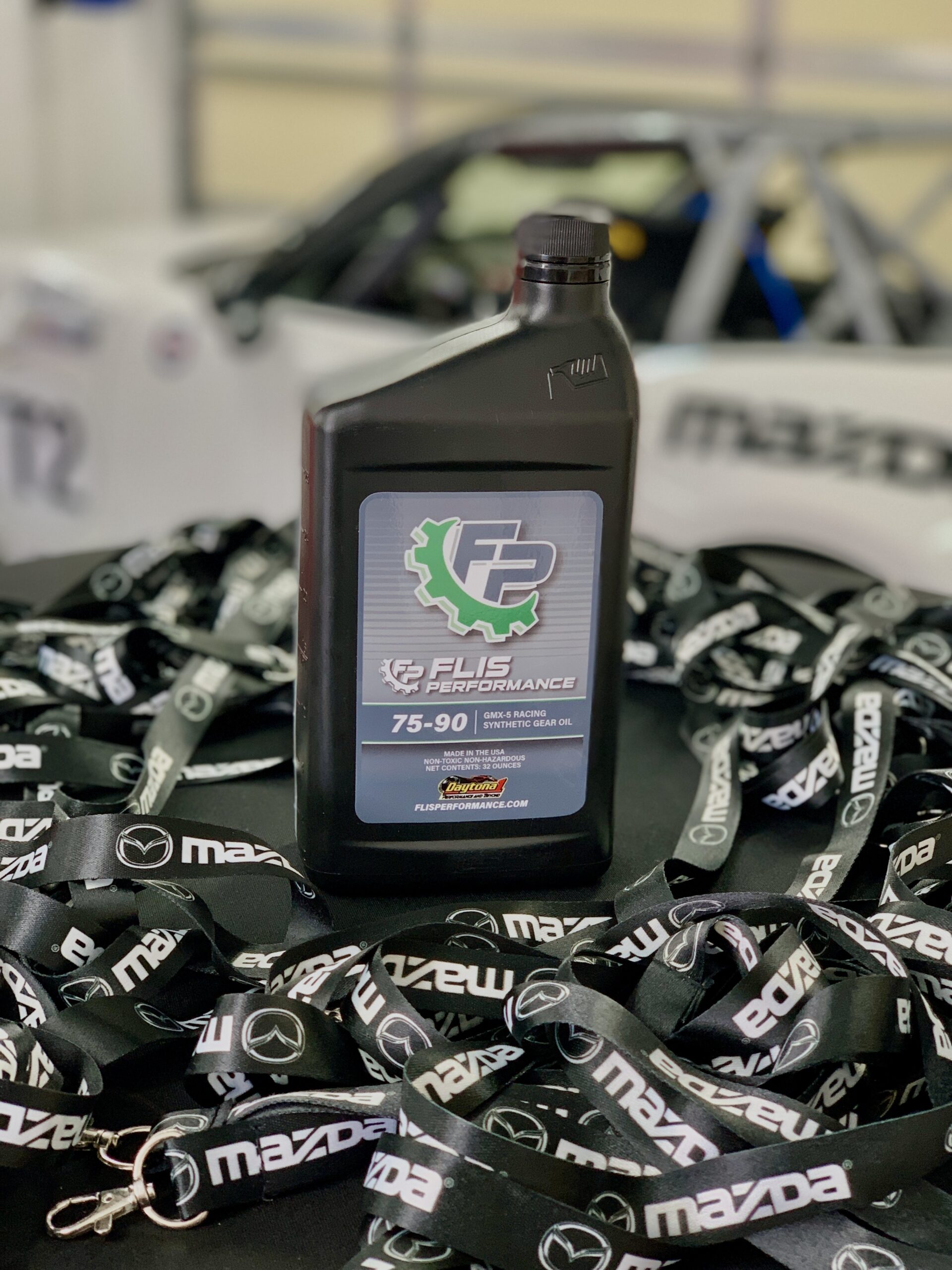 "We have seen a temperature reduction in the rear diff by almost 10 degree's Fahrenheit" says Troy Flis, head of GMX-5 R&D. "Compared to other products, we have gained both horsepower and a smoother shifting Sadev transmission" 
Flis Performance 75-90 Performance Gear Oil is the mandated oil for the 2020 GMX-5 Cup Series ND-1 6-speed transmission, ND-2 Sadev sequential transmission and both ND-1 and ND-2 rear differentials. 
Please call Flis Performance at 386-256-7021 to order your product.